Plant Design

Construction Design

Redevelopment Design

Site Development Design

Infrastructure Development

All planning services, also using BIM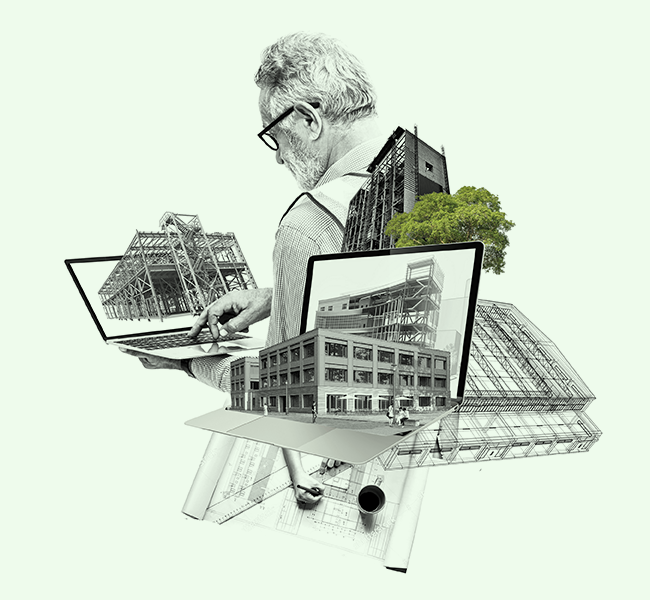 Each new plant or building first exists on paper. The interim period before the finished construction is assigned its function is an intense, exciting time full of surprises. Each project phase therefore demands proficient and purposeful management
from the initial concept through to the ceremonial handover.
---
Project planning in construction
One of CONVIS's responsibilities is project planning. We specialise primarily in structural and civil engineering, building services and plant design, but also in redevelopment, site development and infrastructure. We cover all the phases from the initial basic evaluation, to the detailed planning stage, right through to project completion. We are present on site, where we carefully monitor whether what is being carried out accords with the plans. Since we are out and about as project managers as well, we also know all the requirements of a goal-oriented, realistic project plan from this perspective. We also offer digitization, modeling and consulting services in projects with BIM methodologies.
Fast reaction times and a direct line to decision-makers
CONVIS is an owner-run company with flat hierarchies. We are effective and big enough to take on demanding commissions without being subject to the structural constraints of a large company. Clients can have confidence in our fast reaction times and, where required, have the advantage of being able to speak directly to the decision-makers. This means that, in urgent situations, solutions can be implemented quickly and practically. Both public and private clients find this extremely useful.. Our clients know that a handshake is important to us and that we can be relied upon to act in their interests as we press ahead with things.
---
Memberships